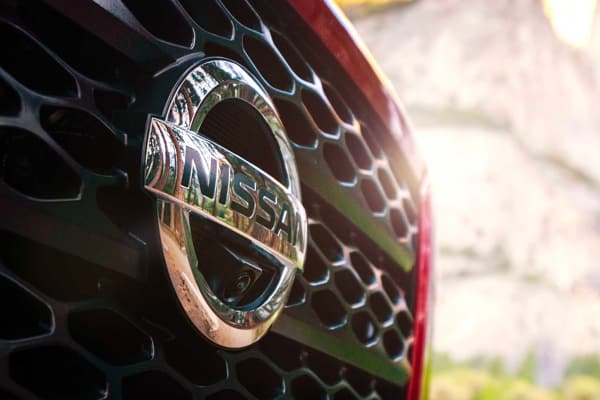 Get Approved
We'll work with you to get the car of your dreams, apply for financing now!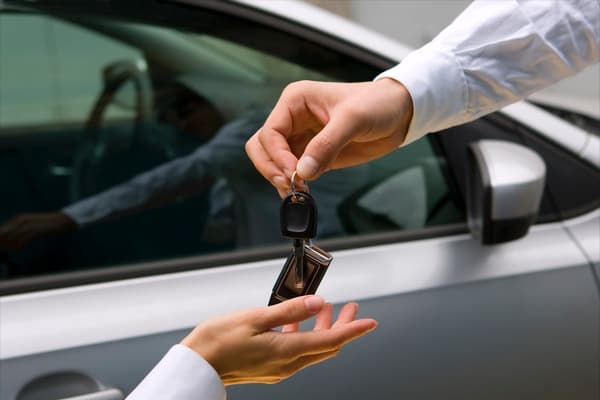 Sell Your Car
Looking to trade-in or simply sell your vehicle? Use our quick online appraisal tool to get an estimate.
Nissan


Certified Pre-Owned

Only Nissans that meet our high standards qualify for Certified Pre-Owned status. Benefits include a comprehensive inspection, clear title, warranty, roadside assistance and more.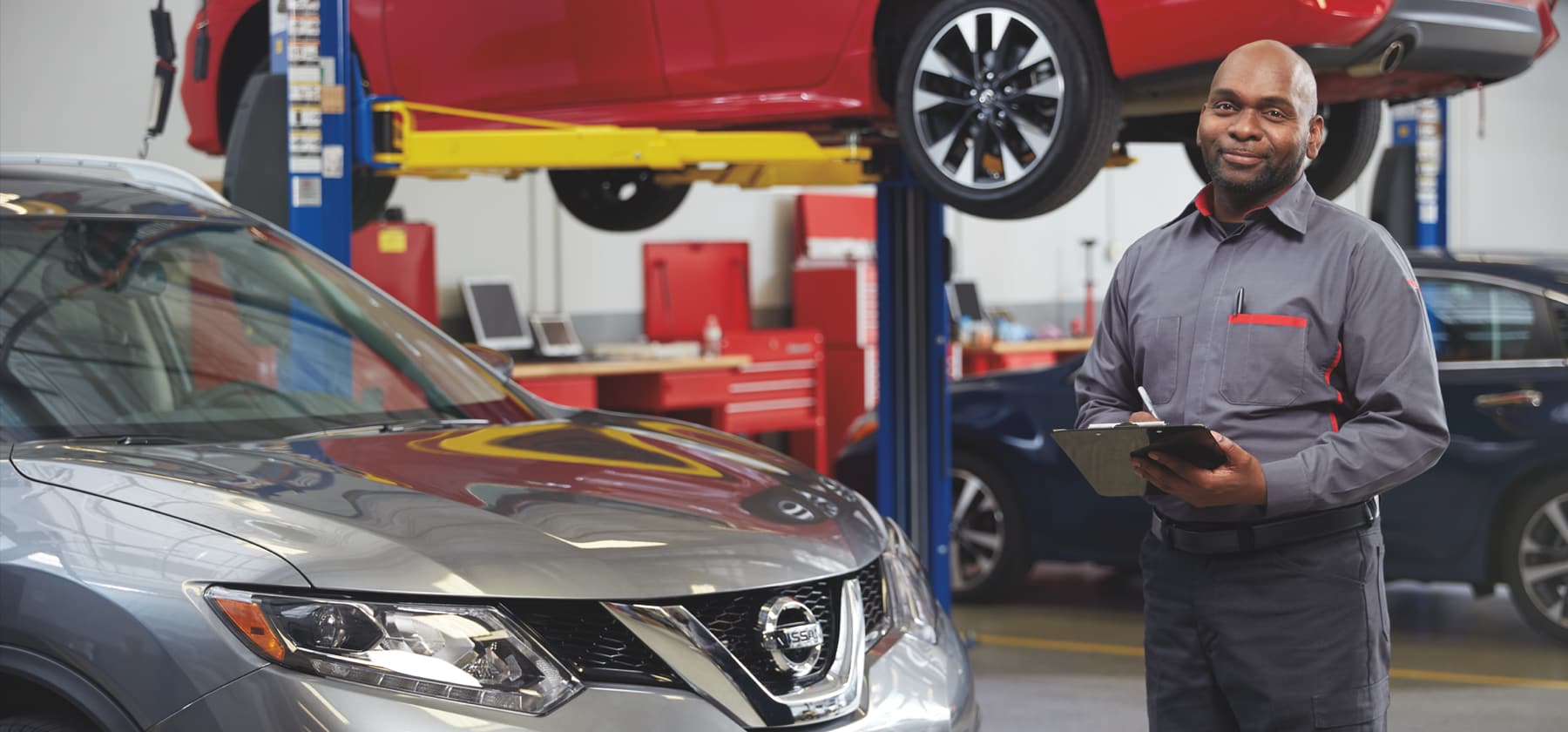 Reliance Nissan


Services All Makes

Whether you have a vehicle that needs to be fixed or simply need to bring one in for routine maintenance, Reliance Nissan's trained certified technicians are ready to help.
Welcome to


Reliance Nissan
Formerly known as Nissan of Alvin, Reliance Nissan is still Alvin's new car dealerhip. We are family owned and always put our customers first. Reliance Nissan is the best place to buy your next vehicle. We have the best selection of new and used vehicles. Come to our car dealership in Alvin to have a hassle-free car-buying experience with us. Let Reliance Nissan make your next vehicle purchase a great one.
We are NOT one of those BIG CITY DEALERSHIPS. You are not just 1 in 100 with us. Take a drive out to see us and we will dedicate the time and attention it takes to meet your needs. We also serve Friendswood, League City, Webster, Pearland, Manvel, Santa Fe, Seabrook and Kemah Nissan drivers at our dealership.
YOUR ALVIN NEW CAR DEALERSHIP, SERVING FRIENDSWOOD & SANTA FE
We have the full lineup of Nissan vehicles. This includes the amazing Maxima and the Sentra. For those who want to become the center of attention, we recommend the new Rogue Sport. Friendswood, League City, Webster, Pearland, Manvel, Santa Fe, Seabrook and Kemah, TX Nissan drivers will be glad to know that we also have an impressive inventory of crossovers and SUVs like the Murano and Pathfinder.
OTHER ALVIN USED CAR DEALERSHIPS CAN'T COMPETE
We love the new Nissan lineup, but we know that not every buyer will want to bring home a brand new vehicle home to League City or Webster. Buyers can also find various used and certified pre-owned vehicles at our lot! That's right: we're not just a source for new cars. We're also a trusted Alvin used car dealership. Visit Reliance Nissan today! We're confident that we can find the right pre-owned vehicle for your needs, and we hope you'll visit our showroom soon.
A FRIENDSWOOD, LEAGUE CITY, WEBSTER, PEARLAND, MANVEL, SANTA FE, SEABROOK AND KEMAH NISSAN DEALER ALTERNATIVE
Reliance Nissan is located at 3485 FM 528 Rd on the Alvin Friendswood Line. We have all the latest models in stock. Nissan vehicles are known for their luxury, performance, and style. Get behind the wheel of one these cars and experience the true magic. We are your one-stop shop for every vehicle need that you may have. We are confident that our Friendswood, League City, Webster, Pearland, Manvel, Santa Fe, Seabrook and Kemah, TX Nissan customers will find the vehicle they are looking for at our dealership. We understand that each customer wants something different in his/her car, and we are positive that you will find everything that you are looking for in a Nissan.
AUTO SERVICE CENTER IN ALVIN - CATERING TO FRIENDSWOOD & LEAGUE CITY NISSAN CUSTOMERS
Our professional auto service and repair department in Alvin, TX will take care of all your automotive needs. The certified technicians at our Nissan dealership in Alvin will make your vehicle look and run as good as new. We also highly recommend checking out Reliance Nissan's parts department, which only has genuine auto components. If you are looking to make a statement, we advise you to explore our selection of accessories! Visit your Friendswood, League City, Webster, Pearland, Manvel, Santa Fe, Seabrook and Kemah, TX Nissan dealer alternative today. We would be glad to assist you at our auto repair center in Alvin, TX.
Get to Know These Popular New Nissan Vehicles Available at Reliance Nissan in Houston
There are several models in the Nissan lineup, and one of them is just right for you. Get to know your options and pick out your favorite at our Alvin new car dealership. The next step will be to schedule a test drive at Reliance Nissan in Alvin and Houston, Texas. We're happy to help drivers in Alvin, Texas get behind the wheel of a great new Nissan.
Available New Nissan Models
Houston Nissan Sentra
The new Nissan Sentra has a friendly design, a competitive number of tech features, and is priced at an affordable level. It's a great choice for those looking for a budget-friendly car. You'll love it!
Houston Nissan Altima
The new Nissan Altima is a sleek, sophisticated car with a chic appearance. It has plenty of room for passengers to enjoy the ride on long trips. The tech features make it all the more compelling.
Houston Nissan Rogue Sport
The new Nissan Rogue Sport is a well-rounded compact SUV with great tech features, comfortable seats, and an attractive exterior. If you're looking for a new car with those traits, then this is the vehicle for you.
Houston Nissan Pathfinder
The new Nissan Pathfinder is a midsize SUV that combines a striking appearance with luxurious interior appointments. This SUV has tech features to enhance your driving experience, whether you're on a long trip in Houston or just driving around town.
Houston Nissan Rogue
The Nissan Rogue is also a midsize SUV you should consider. It offers fuel efficiency, an abundance of tech features and comfortable seating, plus you can save money on gas.
Houston Nissan Kicks
If you're looking for a compact SUV with great fuel economy and easy parking, the new Nissan Kicks is a perfect match. It has an incredible infotainment system that will make you want to spend more time in the car.
Houston Nissan Frontier
The new Nissan Frontier is a well-designed truck with a heavy duty appearance. It has extra passenger room, even for long road trips. The Frontier has plenty of tech features that make it all the more fun to drive.
See Our Nissan Lineup at Reliance Nissan
Our car dealership in Alvin has a variety of new Nissan models available for you to test drive, including the Versa, Murano, Maxima, Armada and Titan. Stop by Reliance Nissan today and take one out for a spin!